Simple & Familiar
Mac Control uses the same familiar controls from Teleprompter Premium and Teleprompter Lite. Anybody who's familiar with the iOS apps will feel right at home using Mac Control.
Control Multiple Devices
Mac Control broadcasts Bluetooth instructions to all nearby devices which have Bluetooth Control enabled. You're able to quickly see which nearby devices will be controlled with just a click.
Keyboard Support
Turn your Mac's connected keyboard into a Teleprompter controller. Mac Control uses the same default keyboard commands as Teleprompter Premium.
iOS App Support
Mac Control is able to communicate with any device running these apps: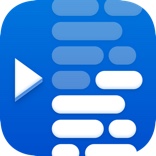 Teleprompter Premium version 3.0 or later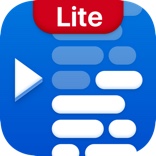 Teleprompter Lite version 3.0 or later
... With more of our apps adding support soon.