To record video in Teleprompter Premium using your device's front-facing camera:
Open your script
Tap the camera icon at the bottom
Enable the Enable Camera option
You can then use the record button to begin and end recording.
When you're finished recording your video, the share menu for your video file will automatically appear, use one of the options in this menu to share or save your video. Use the Save Video option to save the video to the Photos app on your device, similar to a normal video recording: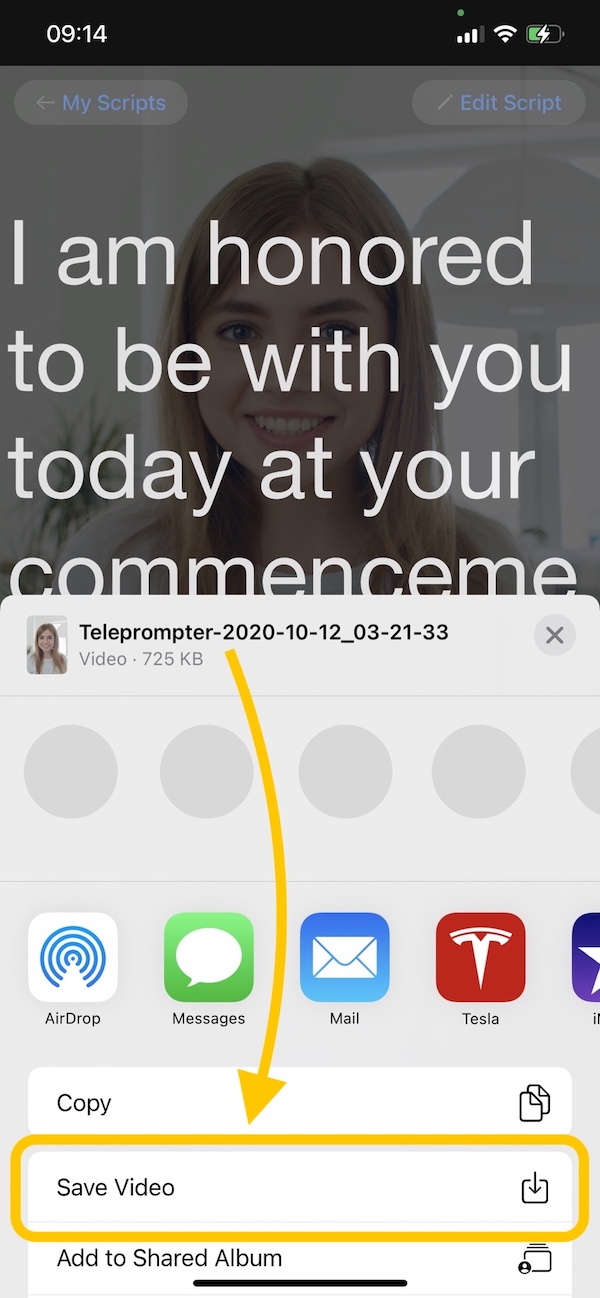 We recommend our other app which is specifically designed for recording video: Video Teleprompter.
Mac Users:
If you're using Teleprompter Premium on your Mac, it's easy to record a video at the same time using another program such as QuickTime. How to use QuickTime to record a video →
Videos Are Not Saving?
Make sure Teleprompter Premium has access to your device camera and Photos app. You can check if Teleprompter has access in Settings > Privacy > Camera and Settings > Privacy > Photos.