You can use any iOS compatible gaming controller to control Teleprompter Premium. Game Controller compatibility was introduced in version 3.5 of Teleprompter Premium. Make sure your app is updated on the App Store.
Compatible Gaming Controllers
The following wireless gaming controllers are compatible with Teleprompter Premium:
As well as other generic gaming controllers which are listed as "Made for iOS" (or MFi). Look for the "Made for iOS" or "Made for iPhone" official logo on the packaging of your controller.
Important: iOS 13 or iPad OS 13 is required for PlayStation DUALSHOCK®4 Wireless Controller and Xbox Wireless Controller.
Connect Your Controller
To get started, connect your gaming controller to your device. See Connect a wireless game controller to your Apple device → for detailed help connecting your controller to your iOS device.
Controlling the Teleprompter
Our example below uses the PlayStation DUALSHOCK®4 Wireless Controller, other compatible controllers will use a similar button layout.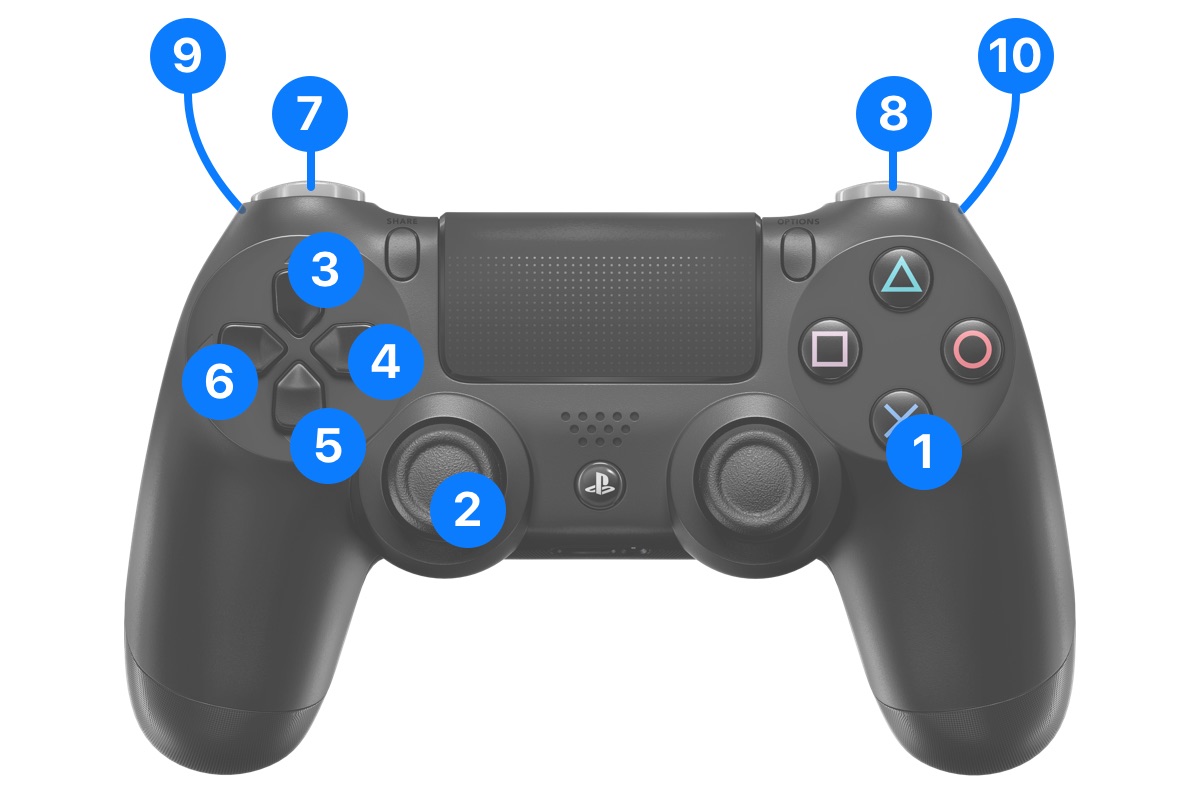 Start / Stop Scrolling
Scroll Up / Down (Precise Joystick Control)
Previous Cue Point
Increase Scroll Speed (+1)
Next Cue Point
Decrease Scroll Speed (-1)
Decrease Scroll Speed (-10)
Increase Scroll Speed (+10)
Scroll Up/Backwards (Precise Trigger Control)
Scroll Down/Forwards (Precise Trigger Control)