Soundboard Studio 2 is now available with many highly requested new features and tools including:
Background audio support (continues playback when you close the app)
Smart Automations for tracks
Board and track colours
Create unlimited boards
Bulk import tracks from Dropbox, Google Drive, iCloud Drive (etc.)
Split-screen multitasking support on iPad
Optimised layout for all new devices
… and much more!
Lots of these new features required Soundboard Studio to be entirely re-written in a way that would interrupt any existing boards that you've already created. For this reason, Soundboard Studio 2 is a new separate app on the App Store, available for $59.99. Learn more about Soundboard Studio 2 →
Discounted Pricing is Available for Existing Customers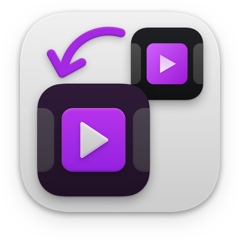 If you have already purchased the original version of Soundboard Studio, you are now able to upgrade to Soundboard Studio 2 at a discounted price on the App Store. You can get this discounted upgrade with the Soundboard Studio Upgrade Bundle →.
How Does the Discount Work?
This app bundle includes both Soundboard Studio and Soundboard Studio 2. Providing you have already purchased Soundboard Studio, you will see a "Complete My Bundle" option, allowing you to purchase the entire bundle at a discounted price because your past purchase will automatically be credited.
Example (in USD):
The Soundboard Studio Upgrade Bundle is available for $74.99.
If you purchased Soundboard Studio for the full price of $38.99, this amount will be fully credited towards price of the upgrade bundle.
This allows you to upgrade to Soundboard Studio 2 for just $36 instead of the regular price of $59.99.
The App Store should show the correct discounted price as the "Complete My Bundle" option.
Get the Soundboard Studio Upgrade Bundle →
Please note that your local currency may differ from USD described above. Additionally, you will only be credited for the full amount that you purchased the original version for. If you purchased the app at a lower price as part of an offer for example, your credit for the upgrade will be for that amount you purchased the original app for.
If you don't see the correct price on the App Store:
If the App Store continues to show the full $74.99 price (or the full price in your currency), please try loading the bundle page on your device and waiting for 30 seconds to confirm that the discounted price does not appear. You may need to tap View in Store at the top if you see that option available and wait for 30 seconds again.
If you still don't see the correct discounted price for the bundle, the best option is to contact Apple's App Store Support for this issue. Please contact App Store Support → and explain the issue you are experiencing.